Summit County, CO Hiking Trails
Top Hiking Trails in Summit County, CO for "leaf-peeping"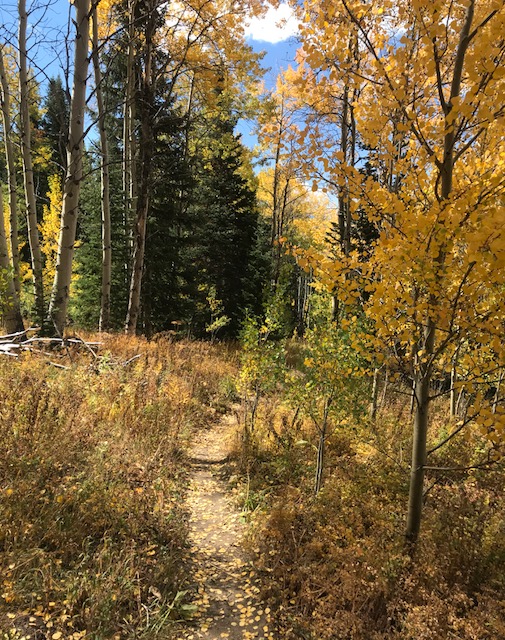 Breckenridge Hiking Trails:
Spruce Creek Trail to Mohawk Lakes Trail: Dog and Horses welcome. A difficult-rated 8.4-mile hike (some describe as moderate). Trailhead parking is limited.
Gold Hill Trail: Great starter trail. Incredible views. Family & Dog Friendly. Some find the first climb a bit steep but manageable. A moderate 6.2-mile (Some apps say 7) hike between Frisco and Breckenridge, this trail is part of the Colorado Trail that runs for 500 miles.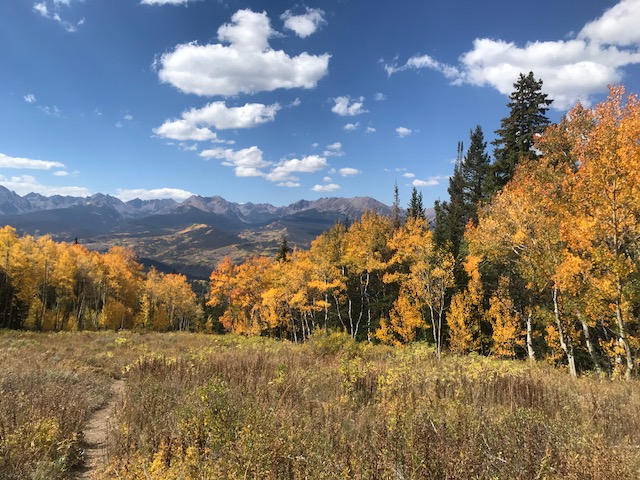 Dillon Hiking Trails:
Meadow Loop and Ridge Trail: Easy 3.2-mile Hike. Dog Friendly. Good for all skill levels. Lake. Scenic. Views. Family Friendly
Old Dillon Reservoir Trail: Easy 1.7-mile hike. Lake. Great views from the top. Some interstate highway noise. Not too long for young kids.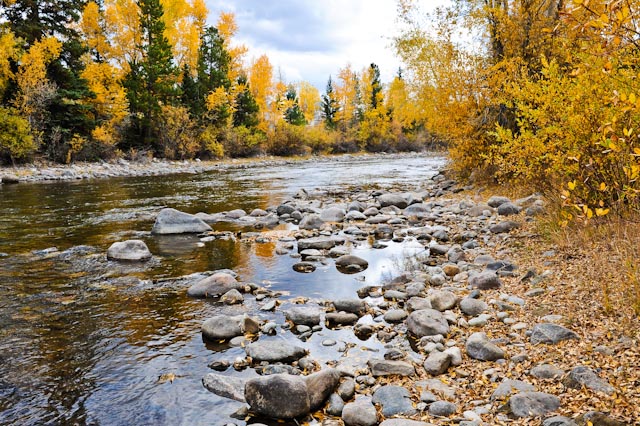 Frisco Hiking Trails:
Ten Mile Cayon Trail: Bike Path. Beautiful Aspens. Paved. Moderate 11.6-mile hike between Frisco and Copper Mountain.
North Ten Mile Creek Trail: Easy hike and great for snowshoeing. Levels out after 1st mile. Moderate 7.3-mile hike in and out. Dog Friendly. Lake. White River Forest National Park. Along stream with small waterfalls.
Rainbow Lake Trail: Easily accessible. Dog and Kid Friendly. Easy 1.5-mile hike. Mix of aspens and pines.
Silverthorne Hiking Trails:
Lily Pad Lake Trail: 3.3-mile hike. First .25 is a service road rather steep. Family and Dog friendly. Shaded.
Ptarmigan Trail: 4.6-mile trail. Moderate hike. Great views. Walk through aspens.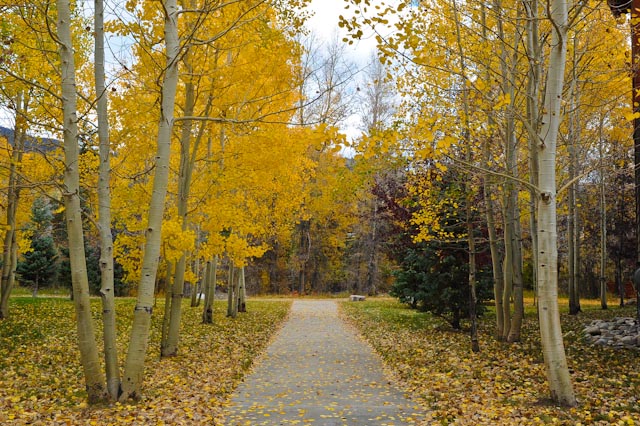 Summit County, CO Fall Activities
Fall is upon us, what a beautiful time of the year here in Summit County, Co. Starting in September you can be sure to find hiking trails, bike paths, scenic drives, and more to enjoy the best of the fall season! Fall Foliage peaks mid-September for Summit County, CO., where you go to see leaf-peeping in Colorado.
What is leaf-peeping you ask? Leaf-peeping is when folks from all over the nation take to the roads to seek out the best spots for seeing the changing of colors of the foliage from green to golden hues! We have listed our top fall hikes, scenic drives and more here for you to enjoy as well!

Scenic Drives in Summit County