Wednesday Morning Coffee - Buyer's Purchasing Power
Posted by Allison Simson on Wednesday, January 22, 2014 at 12:00 AM
By Allison Simson / January 22, 2014
Comment
Happy Wednesday Morning to YOU!
With all the talk about interest rates in the news right now, I thought this little graphic would shed some light on how rates actually affect real estate buying power!  A 1% increase in interest rate equates to a 10% less purchase price with the same payment.  Also of note, in Summit County, CO last year, almost 50% of our transactions were cash deals!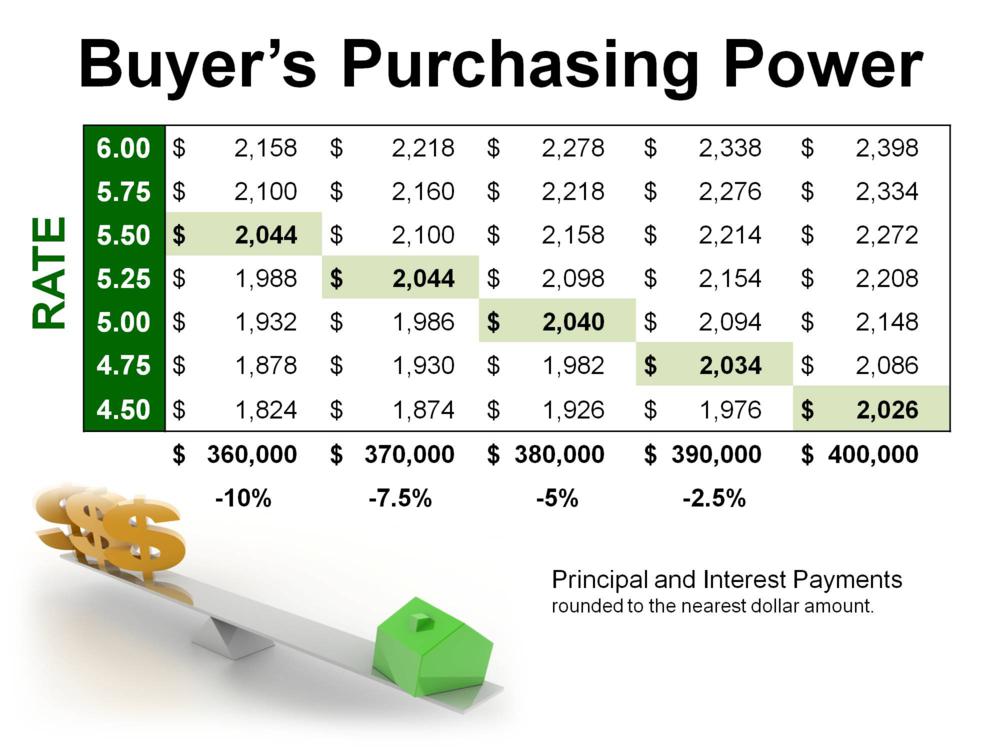 For more information about any specific property, complex or neighborhood, please reply to this email and we will get you what you are interested in right away!