That's A Steep Curve! A look at Land Title's 34 Year Average Price Index Graph
Posted by Allison Simson on Tuesday, February 15, 2022 at 4:25 PM
By Allison Simson / February 15, 2022
Comment
Thought you might find this interesting….this graph is from our friends at Land Title showing the average prices in Summit through the years.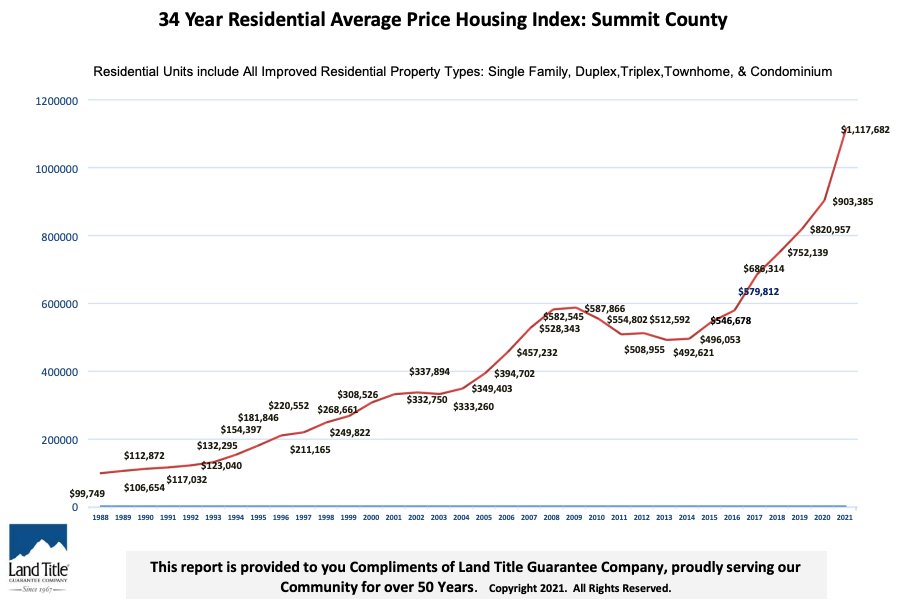 Here are a few important aspects of the market I'd like to bring to your attention.
Prices have been climbing every year for the past 6 years.
The previous steep climb in prices lasted just 4 years.
It took 7 years for prices to rebound after the slump which started in October 2008.
Looking way back to the 70s, overall, the market has consistently appreciated with a few minor plateaus along the way.
What will this chart look like this year and next? You be the judge!
In my research of national economists and local Realtors, the consensus seems to be that we will continue to see appreciation for the 1-4 years, although at a decelerated rate.