September Market Update Video- Allison Simson
Posted by Allison Simson on Tuesday, October 6, 2020 at 12:00 AM
By Allison Simson / October 6, 2020
Comment

Happy Tuesday to you!
Hey everybody it's Allison Simson here and it is Fall in Summit County, the weather is just so beautiful.
The outlook for the housing market is also quite bright! There's been no slowdown. In the Fall sometimes we start to see a little bit of slowdown,  this time here things ebb and flow as they will.
This Fall, because we had such a pause in April and May, it's almost like activity just picked up in summer and kept going. We are seeing lots of activity still and the market is strong.
August there were a total of 368 transactions which was more than
has ever been recorded in one month in Summit County.
Interestingly, the prices for median single-family home are up by about 3%; for condos and town-homes it's up by about 6% and for land it's down a little bit at about 6%. 
Another interesting factoid is that 33% of the transactions year to date in Summit County are cash buyers which means the rest are getting loans. The interests rates are still so low, went down again to 2.84 down from 2.9 last month.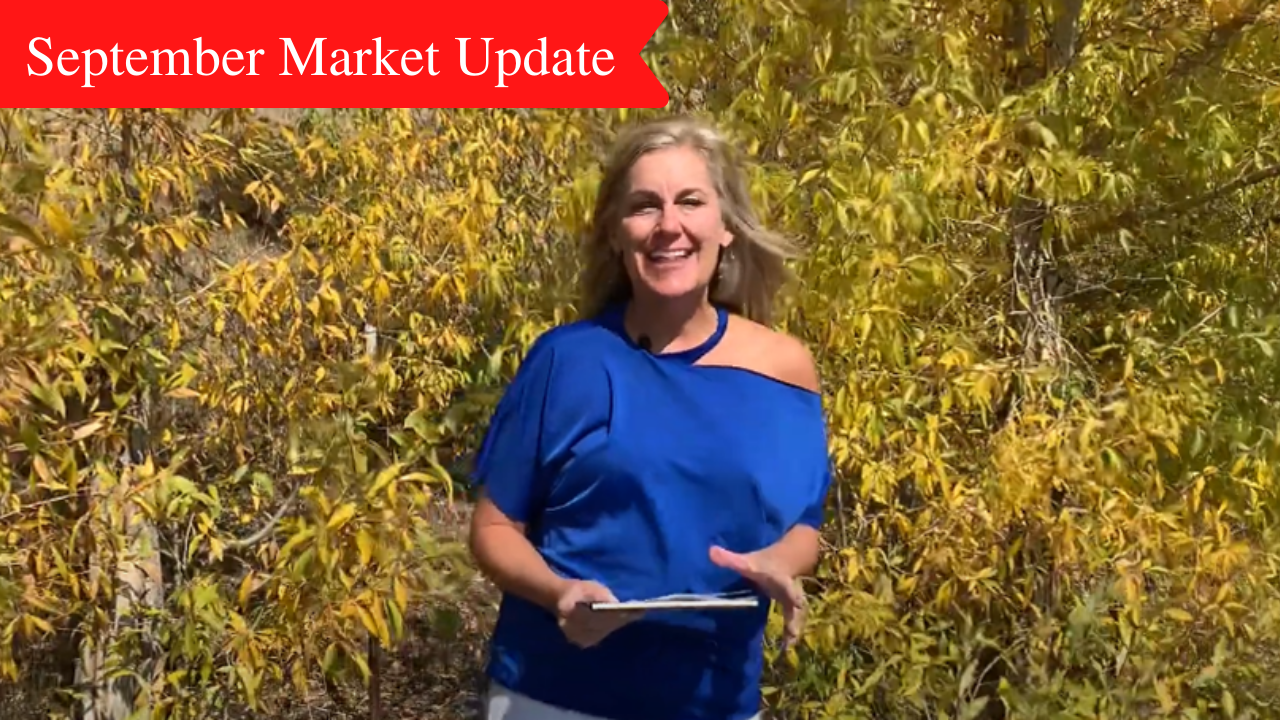 It's a great time to buy or sell in Summit County. I feel like we've been on a nice upward trend here for about 11 years in Summit County. It's been good for sellers and still is good for buyers. The market is strong and buyers who are ready with their ducks in a row are in the best position.
If you would like any more information or like to discuss the value of your property or how you might be able to get in on your dream home we'd love to chat with you anytime.
And Here's Your Morning Coffee!

Warmly,
Allison Simson, Owner/Broker
Kelie Gray, Broker Associate, Real Estate Matchmaker
Trisha Moore, Broker Associate, Real Estate Matchmaker
Isabel Rawson, Broker Associate, Real Estate Matchmaker
Deena Heppner, Broker Associate, Real Estate Matchmaker
Brandy Morgan, Operations Manager
Margaret Bowes, Transaction Coordinator