How to Successfully Stage a Home During Winter
Posted by Allison Simson on Monday, February 7, 2022 at 3:37 PM
By Allison Simson / February 7, 2022
Comment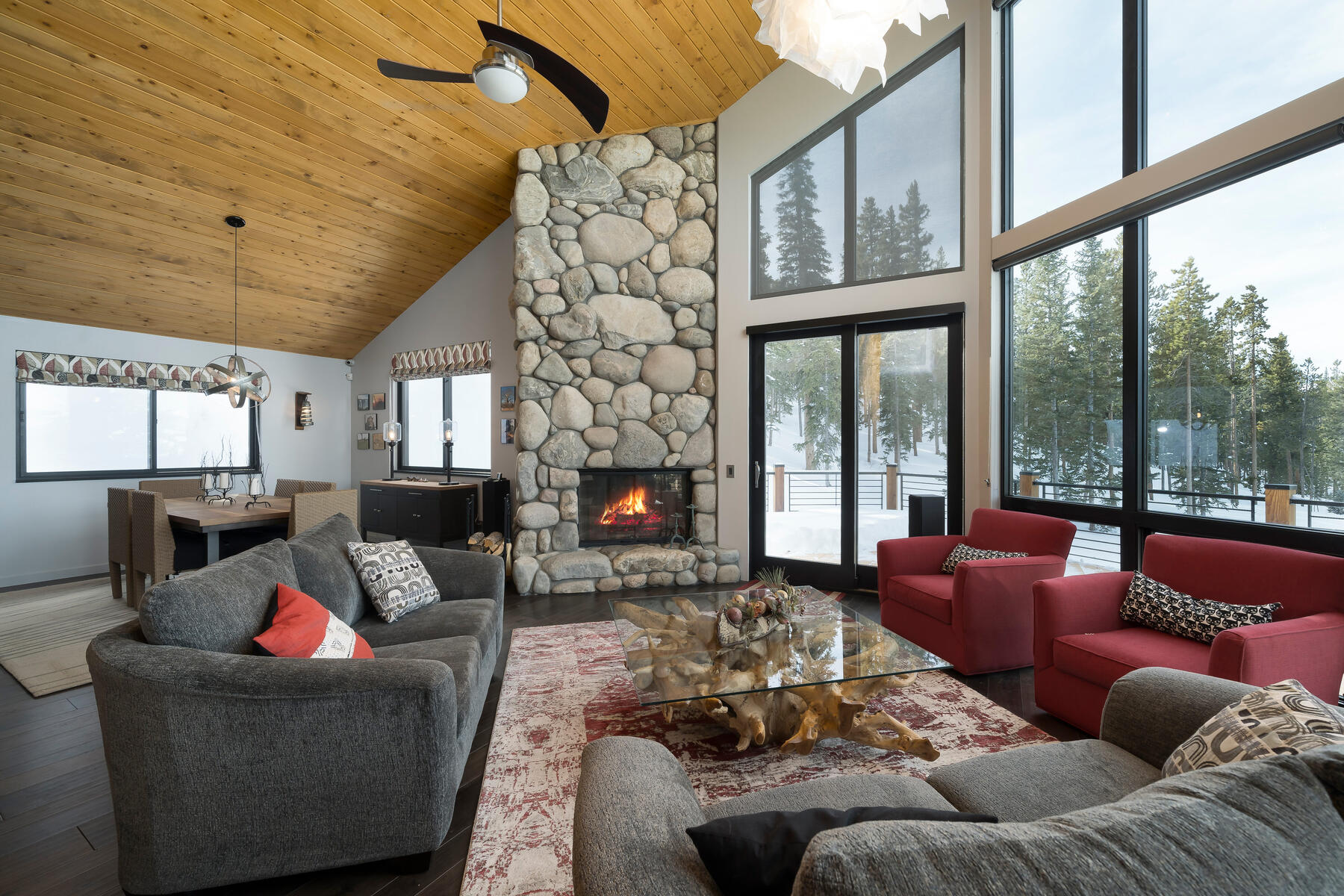 When you're selling your home, you want to get it looking its best so you can attract the perfect home buyer. Agents talk about staging and that means creating an environment that any buyer can feel at home in. Well-staged homes have carefully chosen neutral decorative details, lots of light, and present a calm and welcoming environment.
You can hire a professional stager to get the job done, but there are also some ways to get your home ready for the stage that you can even do yourself. The time of year that you are selling your home will make a difference in how you set the stage. The peak season to sell homes is typically spring, but with real estate markets constantly in flux in Colorado, and across the country, anytime can be the ideal time to sell your home. If you are selling your home in winter there are some staging strategies that can get you on track to getting that 'Sold' sign up in no time.
Declutter and deep clean
No matter when you are selling your home, the first step for getting it ready to show is getting a handle on your clutter and then going for a deep clean. It can be overwhelming to go through years' worth of stuff, and the key to decluttering is to start small. A bathroom or closet can be a great place to start as it can help you get the momentum going. Another tip is to work through categories of items — such as shoes, coats, or coffee mugs. Using organizational boxes for "keep," "donate," "toss," and "later," can also help you to work through items quickly. Be realistic about decluttering and know that you are unlikely to go through everything in a weekend — the earlier you start, the better you'll feel about getting your home in shape.
After you've got your home to the stage of a "clean slate," a thorough deep clean is the next step to getting your home looking its best. For the best results, having a cleaning service come in can help to get to hard-to-reach places like ceilings, and windows.
Emphasize the cozy factor
In winter, staging homes is about creating a space that's inviting and where potential buyers can see themselves getting cozy when it's cold and snowy outside. You can up the cozy factor by making sure your home is warm during showings, turn up the heat so it's a comfortable temperature where visitors won't need to keep their coats on. Make sure you have coat racks and mats for people to wipe the snow off their boots by the front door. If you have a fireplace, that's another feature to highlight during winter showings. Candles on a coffee table or in the entryway, and placing throw blankets on oversized chairs and couches can help buyers visualize how they might get comfortable in your home during the winter.
Go for curb appeal
Part of staging a home to sell is also paying attention to how your home looks from the outside — or what top real estate agents call curb appeal. In winter, curb appeal means making sure your driveway is free of snow, and walkways are clear and welcoming. While your yard might be in hibernation mode, you can be sure that trees are trimmed and even add a couple of potted plants by your front door to add some decorative charm to your entryway.
Bring the outdoors inside
One of the easiest staging tips that you can do yourself is bringing light and greenery into your home. To add light, you'll want to remove heavy drapes and move items away from windows so you can maximize daylight. Succulents, Evergreen fronds, and a bowl of citrus fruit can be nice decorative touches to add greenery to your space.
Staging a home is a must during any time of year. In the winter, maximizing the coziness factor and paying special attention to your curb appeal can be the ticket to finding a buyer in no time.
Article provided by Homelight