A Home Movers Guide To Downsizing
Posted by Allison Simson on Monday, January 18, 2021 at 12:00 AM
By Allison Simson / January 18, 2021
Comment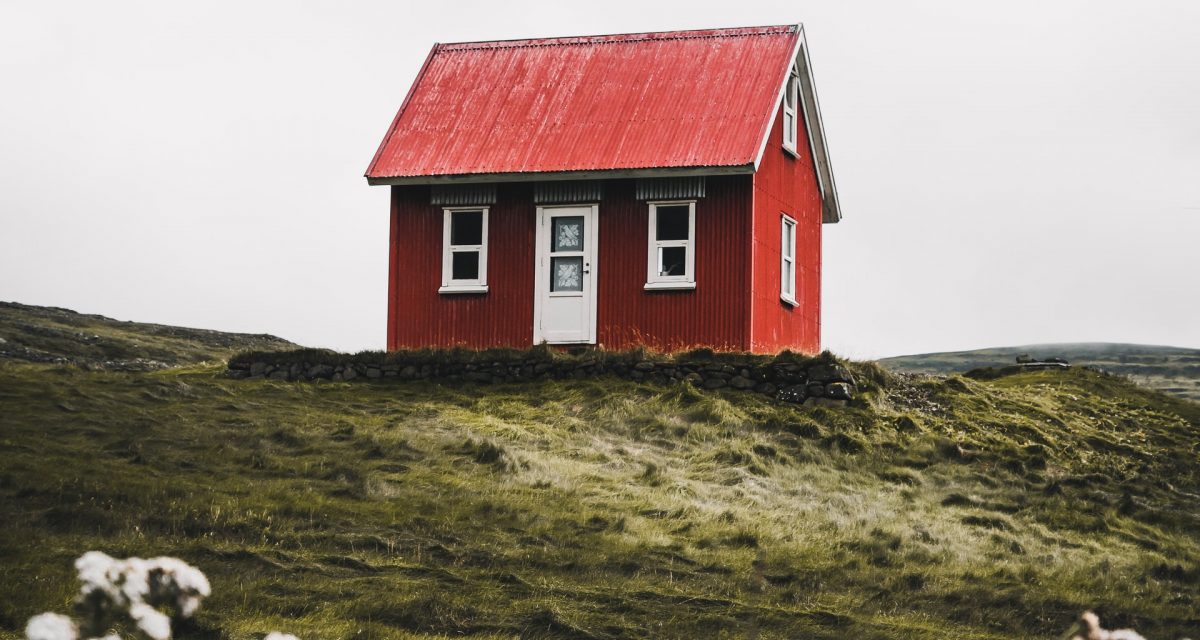 Whether you've had a recent change in your circumstances or you're simply no longer using all the space in your current home, downsizing may be the right next step for you. We've pulled together our top tips and things to think about for people considering downsizing to a smaller home.
Why Downsize?
There are many reasons why downsizing can be the right option for you right now. And, contrary to popular belief, research shows that downsizing is very common.
Some people choose to downsize due to a change in their family situation, such as a divorce, a bereavement, or children leaving home. While others may be driven by economic considerations and the need to reduce outgoings – something that many people are experiencing this year with the impacts of the COVID-19 pandemic.
While downsizing does mean reducing the space you have, it can come with great benefits if you take the time to plan it well. The most obvious benefit is the reduction in outgoings as mortgage costs, council tax bills and energy bills likely reduce. However, having a smaller home also means less property to maintain, freeing up more of your time to spend doing other things.
Declutter To Downsize
The first step to downsizing is to declutter. This process is important in making sure that what you're taking with you to your new home is what you really want and need, rather than simply what you've always had. Here are three simple steps to decluttering:
Step 1: Start 3 Months Before Your Move
Decluttering a month or just a few weeks to the move can cause a lot of stress, particularly if you have larger items, such as sofas, beds or white goods to remove. Starting early will help you plan what items you want to give to friends and family, sell on or donate to charity and will leave you enough time to arrange the logistics of getting these items to their new owners.
Step 2: Decide What To Keep, Donate, Sell Or Throw
Decluttering is the ultimate decision-making activity, as you have to make snap decisions on what to keep, what to sell, what to donate or throw away. While it can be cathartic to declutter, it can take time to sift through everything you own and make these decisions. If you find decision making hard, consider creating a 'maybe' pile of things you're not sure what to do with. Come back to the 'maybe' pile when you're feeling more decisive or ask a friend or relative to help you.
Step 3: Digitise What You Can
Documentation can take up a hefty part of your storage space that you may not have in your new property. It isn't necessary to keep every document. Scan the documents you know you don't need a hard copy of. And anything you no longer need, shred and recycle. Keep paper copies of your most important documents, such as birth certificates and qualifications, in a waterproof and fire-resistant document holder.
Top Tips For Downsizing
Here are our top tips for downsizing to a smaller home successfully. You can use them as a downsizing checklist.
Determine How Much Space You Need
Before signing the contract on a new home, have a really good think about your space needs. Look at your current home and how you've been using it. Do you utilise all of the space or are there pockets of unused space? Is the layout of your home causing you to under-utilise the space effectively? Asking yourself these questions will help you frame what you are looking for when viewing smaller properties. You might be surprised at the space offered in a well-laid out, functional smaller home.
How To Sell Or Auction Items
It's easier than ever to sell your unwanted items to new owners. Many people opt to sell in online marketplaces like Facebook, Gumtree or eBay. For clothing, look into selling your products on Depop. You can also try more traditional methods like posting an ad in your local supermarket or newspaper. Other options would be to hold a garage sale, rent a stall at a car boot sale or sell your items at a local auction house. There are plenty of options, so spend some time planning out which options would work best for you.
Invest In A Quality Storage Unit
If you're unable to part with some of your most prized possessions, but you will not have room for them in your new home, you may benefit from renting a storage unit. Quality storage providers will have a range of different sized units, robust security systems and temperature controls to keep your possessions safe, secure and in good condition. There are temporary and long-term storage options available.
Arrange Your Move
When moving day is approaching, you will need to plan the logistics of moving your belongings to your new house. To avoid undue stress, you might want to consider hiring a removal firm to help with anything from packing, heavy lifting, transporting, unpacking. A good quality removal company will be experienced in moving items without causing damage so you can rest assured that your belongings are in good hands.
Contact your Summit Real Estate team for further tips on where to begin when considering selling your home! 970-468-6800
Warmly,