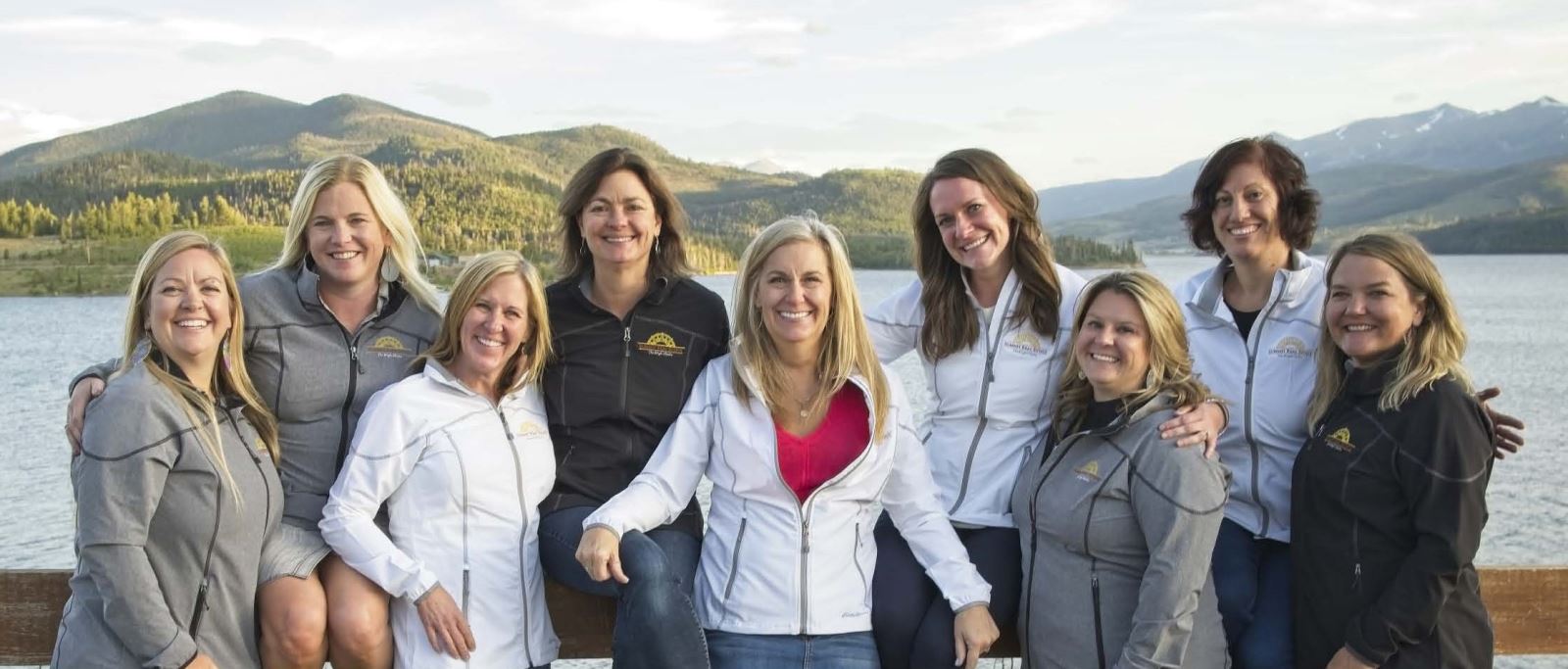 Welcome to the Summit Real Estate Dillon, CO Team!
We are a women-led Summit County, Co Brokerage. Our vision is to grow as a team professionally and successfully, to achieve goals together and individually, to be self sufficient and do our very best for our families, our team members, our communities and our clients. Our vision of success and legacy is measured by our Core Values, living the Platinum Rule, inspiring others with our reputation and changing the real estate industry for the better. To be a profitable team that not only works hard, but smart and has fun selling real estate!
Summit Real Estate was founded in 2002 by Joyce Nenninger.  Allison Simson and Joyce Nenninger were great friends and Joyce was Allison's mentor since Allison obtained her real estate license in 1993.  Allison and Joyce worked at Coldwell Banker in Dillon, CO and then at Summit Real Estate Professionals, also in Dillon, CO.  When Joyce decided to retire from the real estate industry in 2005, Allison took over as Team Leader of the company. 
Allison has always been motivated by a sincere desire to serve others in their quest for the perfect mountain getaway.  She learned firsthand how wonderful a second home in the mountains can be having grown up with a family who owned a condo on Lake Dillon! 
The goal for Summit Real Estate has always been to be a top-notch real estate company that is known for its exceptional customer service and team approach.  At Summit Real Estate we value family and friendship as well as enjoying all that Summit County has to offer.
Summit Real Estate Core Values
Passionate commitment to delivering excellence in real estate.
Authentic relationships built on mutual respect and kindness.
Strong personal, professional and business growth.
Service with an "It's my pleasure!" attitude.
Integrity. We will always do what is right, even if it is hard, because it is the right thing to do.
Optimism, humor & fun! We are confident about the future, expecting the best & remaining positive.
Negotiation skills, market knowledge & trusted advisors.
We LOVE what we do!   
"Choose a job you love, and you will never have to work a day in your life." ~ Confucius
Mission Statement: 
"Whether you are buying or selling Summit County real estate, we understand that the most important real estate transaction is yours!"
The Platinum Rule: 
"Treat People how THEY want to be treated."
Partner with the Summit Real Estate team for your next real estate adventure!